SERVICES OFFERED:
FABRIC AND LEATHER PROTECTION
RUST PROTECTION
PAINT PROTECTION
UNDERCOAT PROTECTION
CERAMIC WINDOW PROTECTION
FILM PROTECTION
AND MUCH MORE!
PLATINUM SHIELD PREMIUM UNDERCOAT PROTECTION
Tar, road salt and winter weather conditions all take their toll on your vehicle's undercarriage. Our Undercoat Protection seals your vehicle's vulnerable undercarriage components while remaining pliable so it will not crack, peel or chip. We use the finest resins, adhesives and fillers to add protection against peeling, cracking and rust. It also provides noise-canceling benefits and insulates your frame from extreme temperatures. Enjoy a quieter and more enjoyable ride.
PLATINUM SHIELD PREMIUM FABRIC PROTECTION
Spills happen. Our Fabric Protection creates an invisible and odourless layer that prevents fabrics from staining and makes cleanup easier. Treated fabric repels dirt and liquids such as coffee, tea, pop, and milk using the highest quality, odour free solvents while the fabric remains breathable. Our quality product will not change the appearance or feel of your fabrics.

Makes spills easy to clean and wipe away!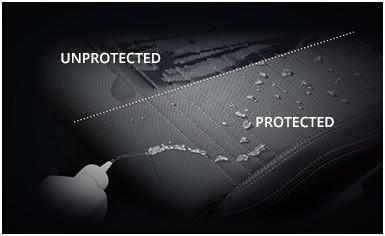 PLATINUM SHIELD PREMIUM LEATHER & VINYL PROTECTION
Our Leather and Vinyl Protection locks in the oils and natural pigments of your leather to prevent damage or premature fading due to UV radiation. Our vinyl protection leaves your dashboard with flat satin finish that will eliminate glare while reducing dust. This premium protection will prevent leather and vinyl from fading, cracking or discoloring.

PLATINUM SHIELD PREMIUM RUST PROTECTION
Prevent the formation of rust with the Murray Shield Corrosion Control Module. It's the latest breakthrough in rust prevention, using a pulse amplifier microprocessor to generate a repetitive current through all grounded body panels and inhibit rust, even in areas that tradional sprays and other rust protection products can't reach.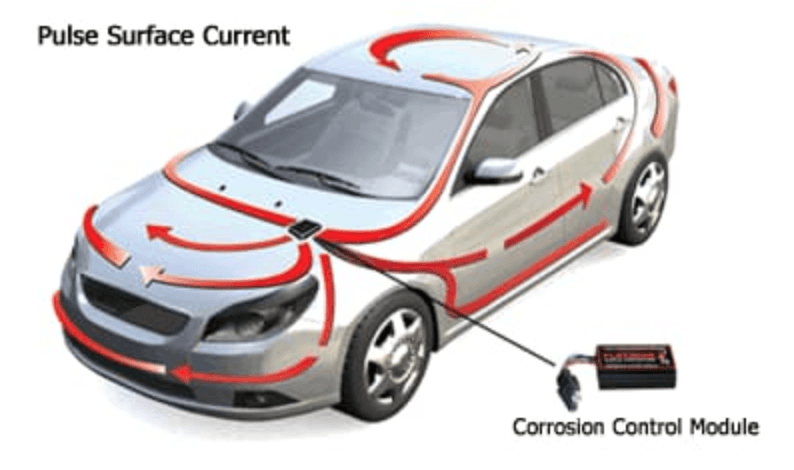 For other exposed areas, we use a specialized Rust Inhibitor spray to seal body panels and prevent moisture and oxidation from the inside out. Our high-pressure spray reaches your cars inner body panels without the need to drill holes.