WHY CERAMIC PAINT PROTECTION?
It's a good investment to permanently protect the vehicle exterior from deteriorating prematurely and maintain a higher resale value.  Not to mention you will see ultimate gloss and color depth not comparable to anything else.
HOW LONG WILL CERAMIC PAINT PROTECTION LAST?
Ceramic paint protection will last 7+ years depending on the environment in which the car is driven and stored.  Ceramic paint protection is resistant to chemicals so it will not be washed away by strong car wash shampoos and cleaning chemicals.  The only process that will remove the coating will be strong abrasion from any source.  We recommend using only microfiber cloths to wash and dry your vehicle.
WHAT DO I USE TO MAINTAIN MY CERAMIC COATING?
That's the great thing about ceramic coating.  Water and a mild soap or dish soap will do the trick.  Good-bye harsh chemicals, clay bars,etc.  Even glass cleaner or No Rinse lubricant/rinse will work to quickly and easily maintain your coating.  After 24 hours your vehicle is ready for washing and achieves full hardness after 30 days.
WILL CERAMIC PAINT PROTECTION FADE, CRACK, PEEL OR YELLOW?
No, ceramic paint protection will not fade, crack, peel or yellow.  Our products have undergone real life testing in some of the world's harshest environments, and surpassed every one of them.  If you purchased the warranty, it will take care of any issues your coating has!
7 YEAR WARRANTY ON CERAMIC PROTECTION
ASK US FOR DETAILS!
PROTECT YOUR INVESTMENT
SERVICES OFFERED:
Ceramic Paint Protection
Ceramic Window Protection
Fabric and Leather Protection
Rust Protection
Undercoat Protection
Film Protection
and much more!
KEEP YOUR VEHICLE LOOKING NEW LONGER!
FINANCING AVAILABLE!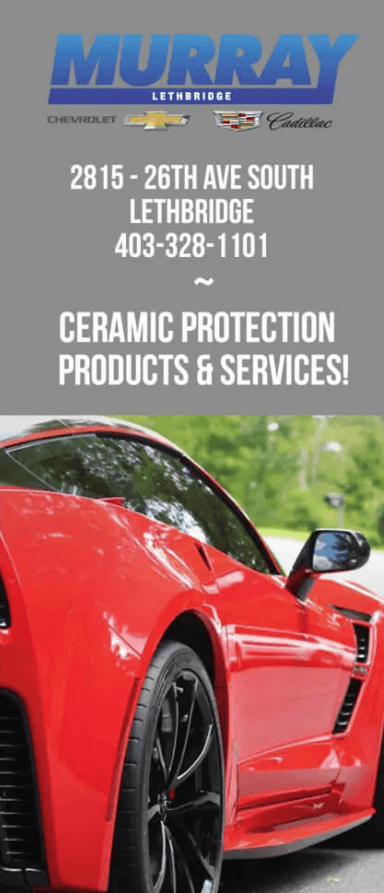 Neither rain, nor snow, nor salt are any match for Ceramic coating.  This  paint protection will keep your vehicle looking its best for life.  A one-time application gives you scratch resistance as well as  fewer and easier washes.  It repels water, dirt, road salt, ice, snow and other environmental contaminants. 
the ultimate protection.
THE SCIENCE
The main chemical composition in our ceramic coating is Silicon Carbide. This is the same material they use in bullet proof vests, cutting tools, and ceramic brakes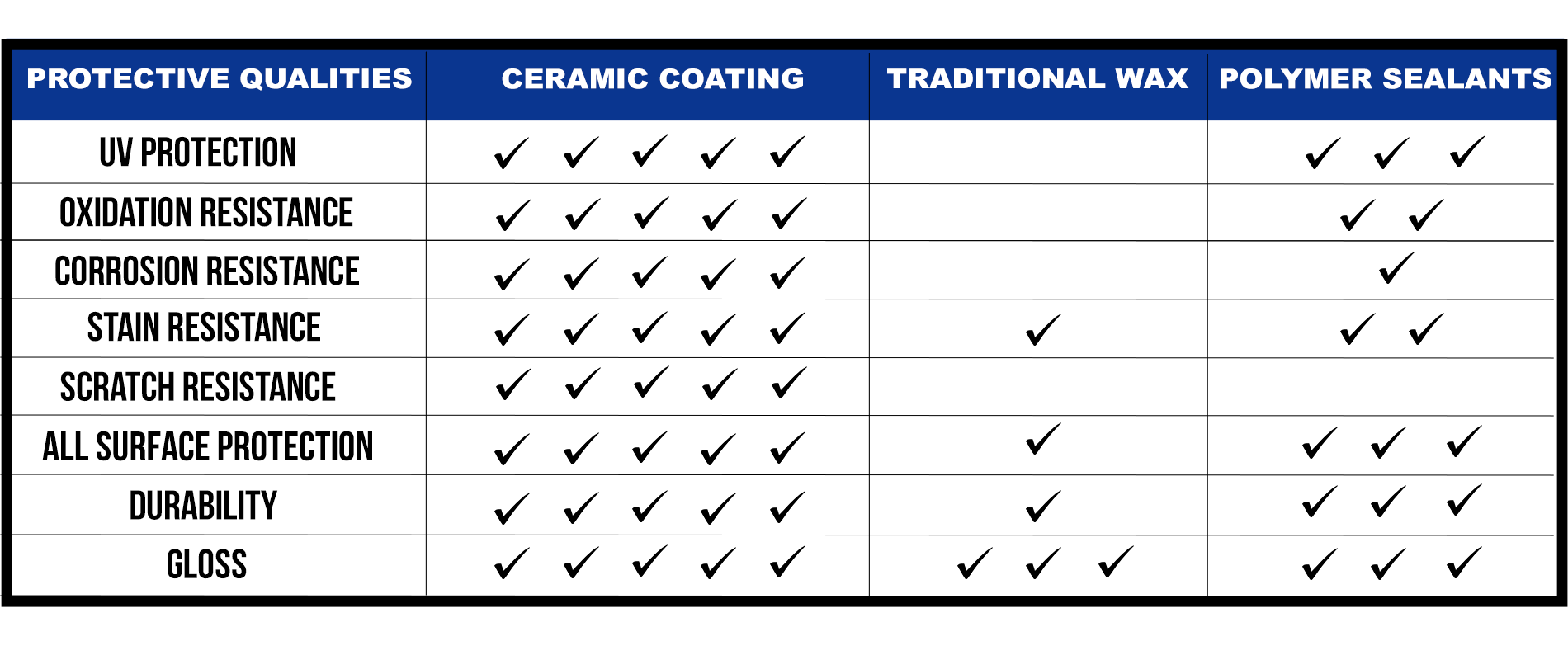 Ceramic coating will keep your vehicle looking new, longer and increase the value of your vehicle.
IMRPOVED DURABILITY AND FUNCTION
WHEN PROTECTED BY CERAMIC WINDSHIELD COATING, YOUR WINDSHIELD IS LESS LIKELY TO CRACK OR CHIP FROM SMALL ROAD DEBRIS. 
IMPROVES CLARITY AND VISABILITY TO EXTEND DRIVER REACTION TIME
DEFLECTS SMALL ROAD DEBRIS TO REDUCE DAMAGE TO GLASS
SIGNIFICANTLY REDUCES NIGHT GLARE
ALLOWS INSECTS TO EASILY BE WASHED AWAY
MAKES ICE AND SNOW MUCH EASIER TO REMOVE
PROTECTS AGAINST ACID RAIN, CORROSION, AND MINERAL BUILD UP
WATER BEADS UP AND ROLLS AWAY